World Flags Quiz Help
How to take the quiz and how to try and get the best score.
How do you take the flags quiz ?
It's easy. You will see 20 images of world flags and get four multiple choice answers. One is right and the others, of course, are wrong. You need to choose the right one. Simple as that.
Is the quiz timed ?
Yes it is. We won't tell you how long you get but you need to answer as quick as you can. The quicker the answer, the higher the score. In fact, if you don't answer quick enough then you'll get no score at all - even if you get it right.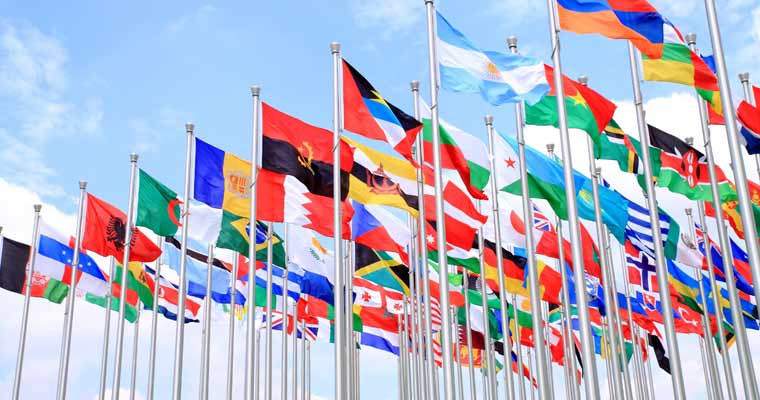 How many flags are there ?
There are hundreds of flags in the database from all over the world. Many are places you will not have even heard of. You can play the quiz many, many times before you will get a set of flags that you have seen before. We know, it makes the tests more difficult for some and easier for others but it means you can play loads of times and still get challenged.
What score do I get ?
You will get a score at the end somewhere between nothing (hopefully not !) and around 300. Anything over 200 is a really good score because many of the flags really are quite difficult. If you get over 150 you should be happy. Less than 50, you need to play more !
It's usually the case that anyone with a really high score has played the game a few times but whether you get a higher or lower score can often depend on the flags you get dealt.
How do I get the best score ?
It's multiple choice. That means that if you don't know the correct answer you can improve your odds by making sure you don't choose an answer that you know is wrong. Don't guess immediately - have a look at all four answers. In the majority of cases you can remove one or two wrong answers and be left with two or three to guess from. It won't work all the time, but it'll improve your chances and improve your score.
Enjoy the quiz !